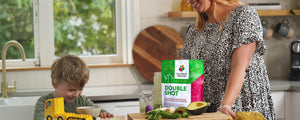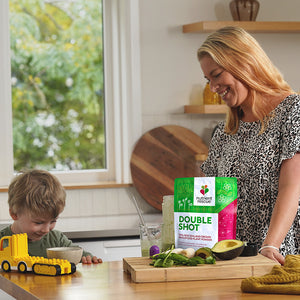 A world of good in every shot
Our superfood powders are jam-packed with important micronutrients to support the complex working systems of your body, so you experience better health and wellbeing.
A world of good in every shot!
Vitamins and minerals
Our bodies don't naturally produce micronutrients in the quantities we need, so eating a diet rich in vitamins and minerals is important for a healthy body.
100% natural
Our wholefood powders contain no additives, preservatives or sweetness of any kind. Just as nature intended.
Antioxidants
The red berries in our shots are exceptionally high in antioxidants. Antioxidants help to eliminate free radicals which are known to contribute towards inflammation in the body causing disease.
Fibre
Much of our health stems from our gut biome. Our shots are wholefoods, which means all the fibre and goodness of the plant is retained. Being in powdered form also means your body more easily absorbs all the vital nutrients.
Eight natural ingredients
Backed by research
Based on extensive research and clinical studies, we identified eight red and green ingredients that have proven health benefits.
Polyphenol-rich red berries have potent anti-inflammatory and antioxidant properties, known to help improve immunity, cognition and reduce oxidative stress.
Phytonutrient leafy greens help detoxify the body, support gut health, reduce oxidative stress and boost metabolism and energy.
Find out more about the research and studies behind our powerful ingredients.
Key statistics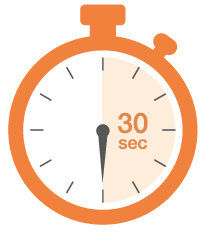 30 seconds
and you're done
in one Double Shot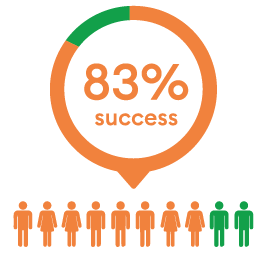 83% of our customers report feeling better about their health and wellness after taking their shots daily for 30 days
One Double Shot is
the equivalent of 4 serves of fruit and veg
New Zealand blackcurrants have
1.5 times higher level of anthocyanins
than other berries
6.6 times more antioxidant activity
in one Red Shot than 1 serve of fruit and veg
Care for our land
The most nutritious plants are grown in naturally fertile soils. It's why all our ingredients are grown by local New Zealand farmers that believe in sustainable farming. Our ingredients are picked at their prime, freeze-dried and powdered, making our shots as nutritious and healthful as they can be.
Dial up your nutrition the smart way
with our blend of 100% natural nutrient-dense superfoods
Preservative and additive free