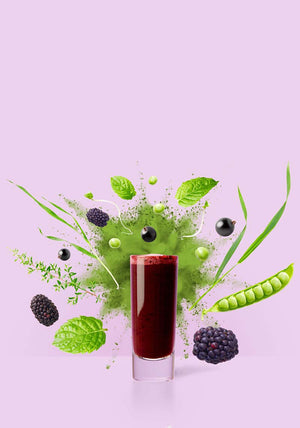 Our 8 superfood ingredients
100% natural
Each ingredient has been especially chosen for its potency and effectiveness.
Instead of a pinch of 50 or 60 ingredients, we have purposely selected the best, most impactful plants to make a meaningful difference to your health. 100% natural and almost exclusively organic, these are some of the best ingredients Mother Nature has to offer.
Dial up your nutrition the smart way
with our blend of nutrient-dense superfoods
Preservative and additive free
Not sure where to start?
One scoop, every day, for 30 days is all it takes.
If you want to make one small positive change to your life, this is your shot.