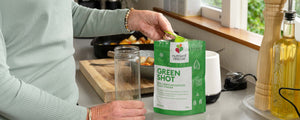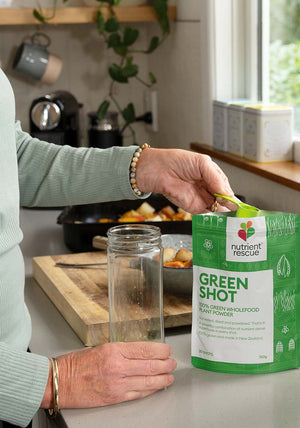 Feel the effects of good every day
If you want to make one small positive change to your life that will have a big impact, this is your shot.
Pause, cancel or bring forward at any time.
Three reasons to go on Auto-renew
Save 15% every time
Place your favourite Nutrient Rescue powders on Auto-renew and never miss a day of well-being. You'll enjoy a 15% discount not only on your first order, but every subsequent delivery after that, including any casual orders you make from time to time.
Choose your frequency
Choose your preferred delivery frequency for an uninterrupted, easy journey to well-being. You can choose from 14, 30 or 60 days. You can change the frequency at any time.
Change or cancel at any time
Too much powder? Want to try something different? Whatever your personal needs, you can cancel, change, pause, skip or resume your subscription at any time.
Loyalty rewards
As an Auto-renew member, we recognise that you're committed to your well-being journey. That's why we like to periodically reward you by giving you gifts to say 'well done', and 'thank you' for supporting us.
We also run frequent giveaways where you're automatically entered into the draw.
These are just our little way of adding some delight to your day.
Already on Auto-renew?
Personalise your subscription at any time.
Not sure?
Not sure if subscription is the right way for you to go?
Get in touch with us and we'll talk you through the details.